Trustworthy Machine Learning Challenge 2022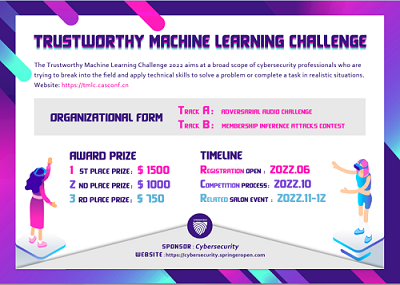 The Trustworthy Machine Learning Challenge aims at a broad scope of cybersecurity professionals who are trying to break into the field and apply technical skills to solve a problem or complete a task in realistic situations. Not solely focusing on offense or defense but rather, it's an all-encompassing approach allowing teams to compete with whatever cybersecurity strengths they bring to the competition!
Winners Announced – Cybersecurity Award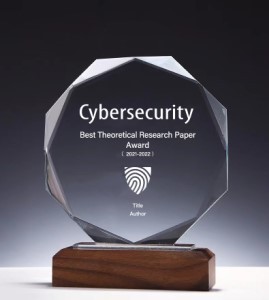 The Cybersecurity award is presented to authors whose work represents outstanding and groundbreaking research in all essential aspects of cybersecurity. The award was bestowed upon three distinguished papers focused on the following perspectives:
Best Theoretical Paper
Best Practical Paper
Best Machine Learning and Security Paper
The award carries a USD $1500 prize and comes with a statue and certificate to commemorate.